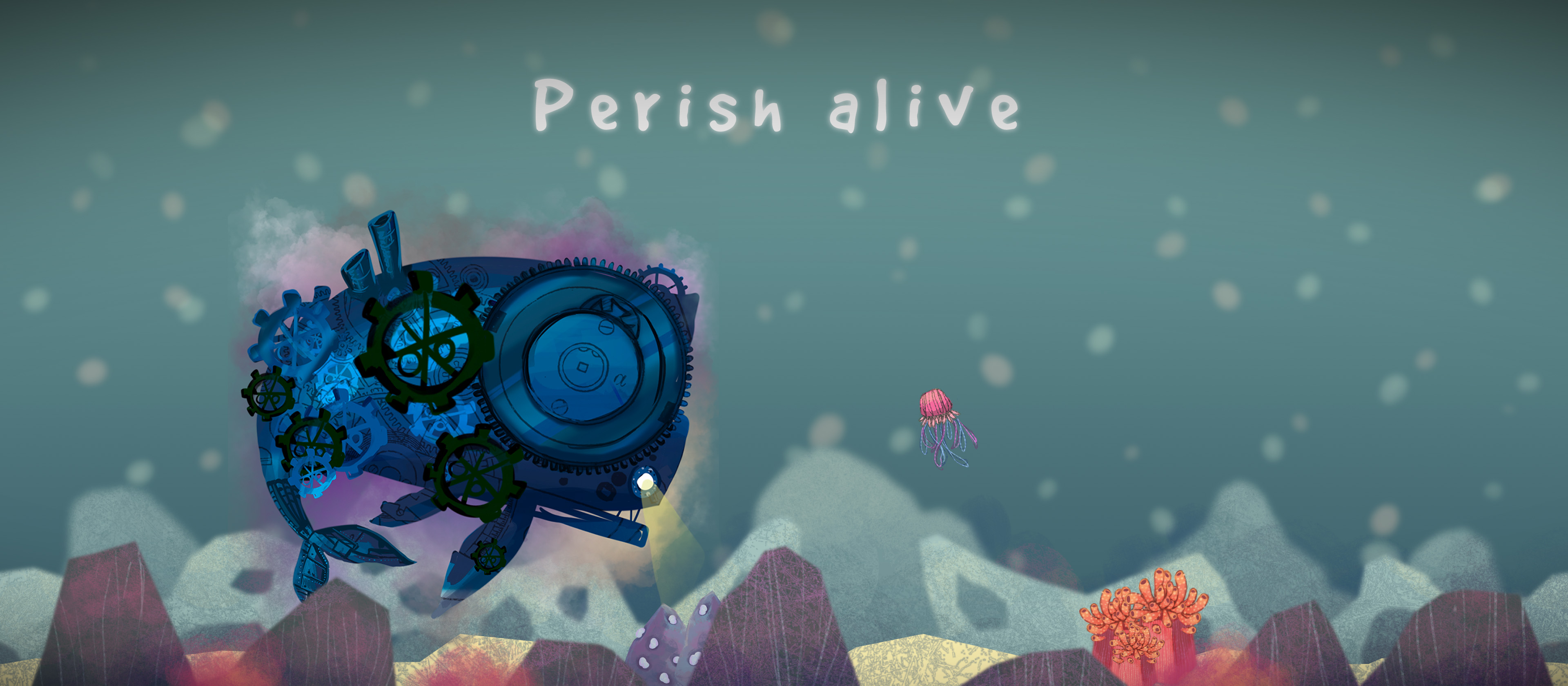 Perish alive
Design and improve the Cogwhale to guide it through the dangerous ocean. However, the better it gets the more the Reef is perishing irreversibly by its toxic components and dangerous fuels... How can the ocean survive?
A real-time strategy game about resource management. Build rooms and try to finish upgrading your ship while fighting off enemies.
Goal:
Finish building all the rooms!
Controls: Mouse
Right-click to Upgrade Rooms
Left-click to drag & drop humans
Made for Ludum Dare
Team:
Programming: Lyrcaxis
Graphic Design, Haiyoooo, Lyrcaxis

Game Βalance: Haiyoooo
Graphic Artists: Haiyoooo, Virimine

Sound Design: Actual_Potato69